PE
We take part in regular PE lessons, twice a week, with a PE coach and our class teachers.
Our school sports motto: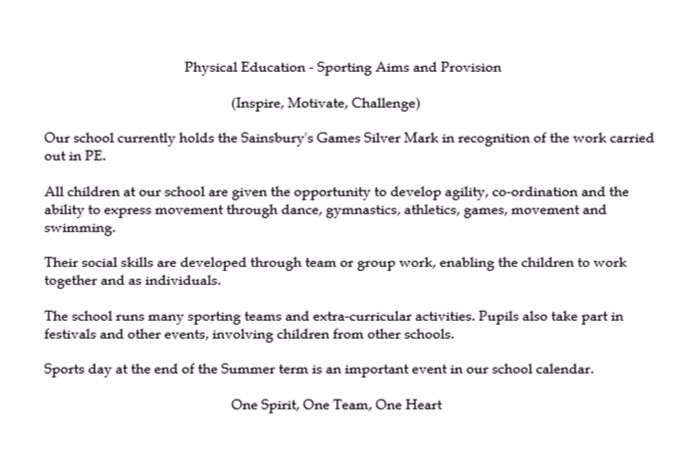 We hold regular sporting lunchtime clubs as well as afterschool sports clubs.
In addition, we take teams of children to complete in local tournaments at South Hunsley School.
Here is a website with information on keeping healthy.
Team GB on the BBC sports pages
Information on all the team from the official team GB website
Information on the schedule and all the sports and events.